Due to concerns around the COVID-19 virus, UC Merced leadership has decided to cancel the Regional Admission Receptions originally scheduled from March 25 to April 5. We apologize for any inconvenience this situation has caused, and hope you will join us for one or more of the online webinars we have in the works for the spring, where campus representatives will answer questions about financial aid, housing, student life and more.
March 25 to April 5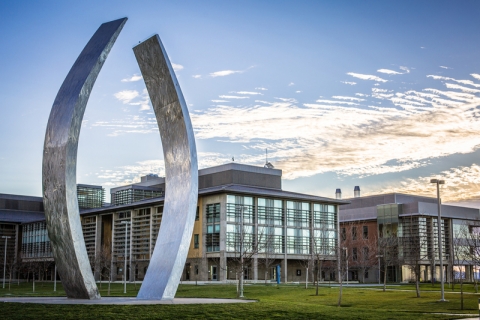 UC Merced is proud to welcome admitted students and their families or guests to join us at one of our four special Regional Admission Receptions. UC Merced will host regional admission receptions across the state for admitted students and their families to meet with current students and learn about campus resources. We will host programs in the cities listed below.
Save the Date: We look forward to seeing you at one of these events.
Modesto - Wednesday, March 25, 2020 — Canceled
Sacramento - Saturday, March 28, 2020 — Canceled
Santa Clara - Sunday, March 29, 2020 — Canceled
Anaheim - Saturday, April 4, 2020 — Canceled
Los Angeles - Sunday, April 5, 2020 — Canceled
Learn more about the 10th campus in the world-renowned University of California system. UC Merced is diverse, growing and committed to those ideals that serve the state, nation and world through research, education and public service.
Hear about our academic programs and hands-on learning opportunities from our outstanding faculty members, and get answers to your questions - from the campus experience to student services such as housing and financial aid.